Greetings, fellow Swamp Denizens! Today I bring you a strange blog post, which is only really strange, because I claimed it was. Actually, it's pretty straight-forward. For the few of you who were at our show at Captain Ron's in Elkins, you may have noticed some floral additions to our merch table..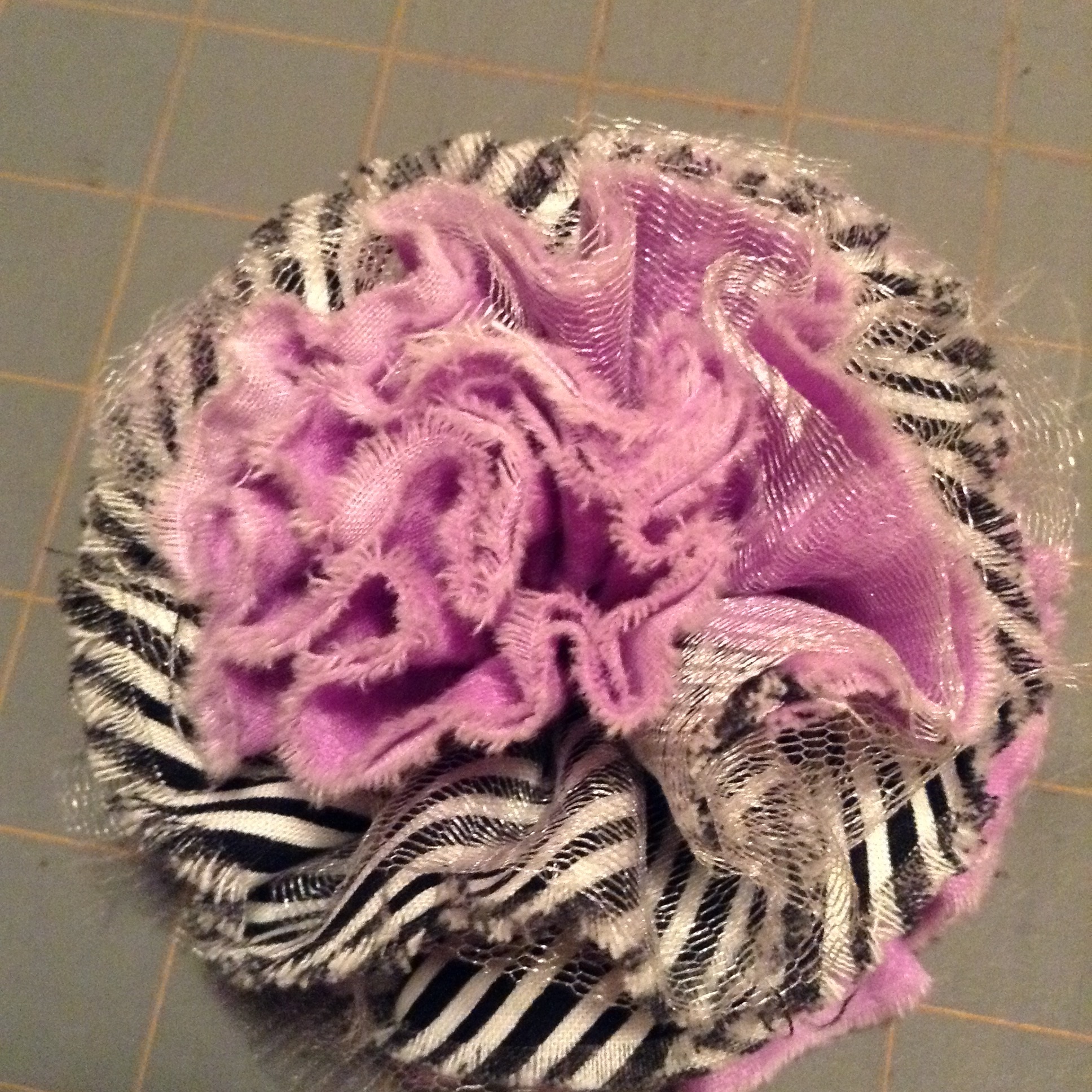 This is one of my little creations, a flower shaped hair barrette. Hardly original, but I like to think I added my own little twist to it.. You see, I've taken up a not-so-new hobby. I've been sewing for a long time, but I jump from interest to interest - for a while, I'll be going nuts and knitting, buying yarn, and having knitting needles all over the place... then next, I'm into painting, so I'm constantly digging acrylic paint out from under my fingernails... next I'm a decoupage master! You get the drift. So as of the last month, I've been into sewing.. and sewing, and sewing... As one might expect, that has accumulated to quite a field of flowers in the house (I think Adam's starting to develop an allergy to cotton and tulle?), so I expanded to infinity scarves as well. If you're into crafting, trust me, my house is a crafter's paradise. Haha... In order to cut down on a bit of the craziness that has started to invade my sewing room, I decided to open a shop on Etsy, called AkzidentalPurpose (Get it? It's an accident, but I did it on purpose? Haha...) Personally, I think you should all check it out. I think it's a pretty cool place, and I have a load of different looking things on there, so it doesn't matter if you don't have the same punk-rock chick style that I do... I sew all kinds of pretty things. :-) 
Right here is the website for my store:
https://www.etsy.com/shop/AkzidentalPurpose?ref=hdr_shop_menu
And I really hope some of you go check it out. And if you really want to, buy something. ;-) You don't have to of course, but it'll help your favorite Swampy bassist support her tulle habit, and help decrease her stress level. Haha.. 
Til next time, Don't Eat the Yellow Snow..